Marcel Ewen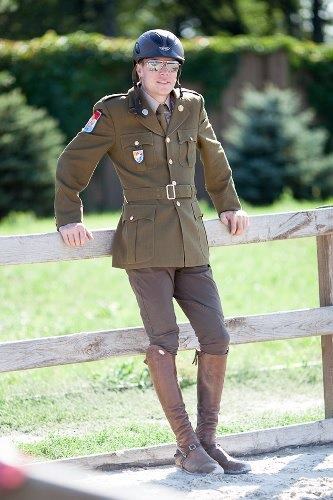 Born in Luxembourg on 12 May 1982, Marcel Ewen is a dry-humoured young man of pleasing appearance whose character is shaped by the Taurean`s legendary tenacity of purpose. He inherited the family's all-pervading love of nature and animals, and this was to have a key influence on his career. He and his sister enjoyed an easy-going "open-air" childhood in a rural setting, free of convention and far from the madding crowd, spending most of their free time in the stables and riding their ponies. Dedication and rigorous training soon bore fruit with successes in country tournaments.
Today, Marcel holds all National Championship titles: Junior/Senior Pony Riding Champion; he has won the Coupe de Luxembourg several times and was awarded the Golden Riders` Badge. His victory in the national pony class was the vital spark that ignited his sporting ambitions. But it was not easy for his parents to give in to a 16 year-old's eagerness to leave home and complete his secondary education in Sedan (France) in order to undergo a demanding training programme at the professional stables of Hervé Francart. But success vindicated his decision. Before the year was out, he notched up his first victories in the heavy class and at international tournaments. He made quite a name for himself and was fortunate enough to be able to spend several months at the stable of the legendary Nelson Pessoa.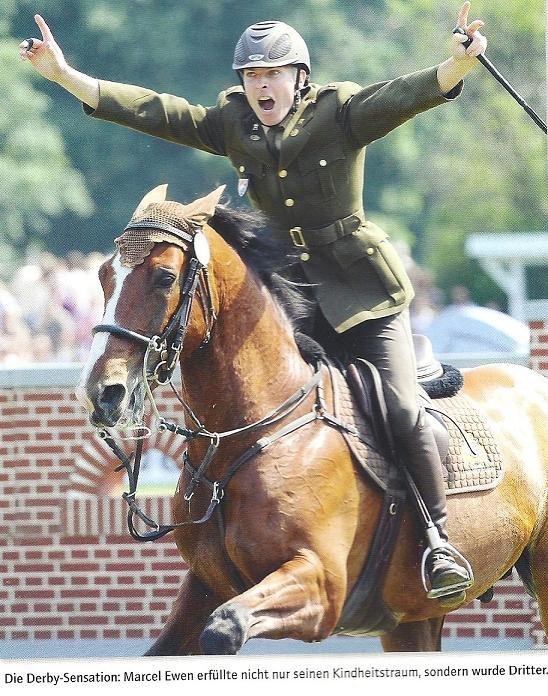 A winter season spent with Roger-Yves Bost added to his international experience, and victories at the CSI ** Derby, Fontainebleau (France), and the CSI ** Grand Prix in Arezzo (Italy) became milestones of Luxembourg show jumping. Since 2006, Marcel has been a member of the Luxembourg army's sports section, and since 2008 of his country's Olympic squad.
In 2010, his most successful year to date, he took top places at the CSI **** Donetsk (Ukraine). This put him among the top 500 show jumpers in the world rankings and opened up new perspectives for the 2011 European Championships. His finest sporting achievement so far was to secure the runner-up title for tiny Luxembourg at the 2007 World Military Championship in Fontainebleau - but pride of place goes to the team's silver medal won together with army sportswomen Sarah Petre and ("little" sister) Ketti Ewen.
In 2011, during his first CSI*****, the Hamburger Spring-Derby in Klein-Flotbeck, which is known to be one of the most challenging jumping competitions in the world, he acchieved a sensational 3rd place with his horse Orgueil Fontaine, who was only 9 years old back then.
After this unforgeattable performance (with more than 7.000.000 views on Youtube ) : with Victories on CSI - W , Nations-Cups Victories with the Team Luxembourg, Marcel became one of the 200-500 best Showjumping- Rider worldwide...